Posted 07/17/2023
The Slayer of Souls - Free eBook
Here is another free ebook. The Slayer of Souls by Robert W. Chambers. Link below.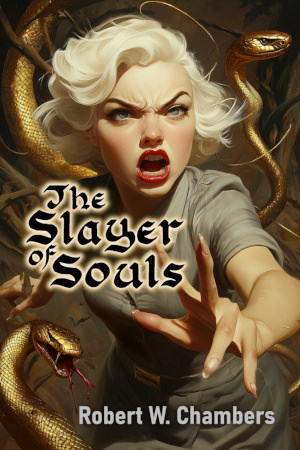 A girl is raised to adulthood somewhere in hidden Mongolia to be a psychic assassin. She escapes to America, where she is sure to be hunted by evil forces bent on spreading the horrors of communism. She meets a handsome government agent. He wants to protect her with his mad manly skills. But, when it come to fending off psychic ninjas, she's the one equipped for battle.
I can see why modern reviews say nasty things about it-it features too many references to strong moral values.
Just for fun, I whipped up a cover and fed it through my formatting process.
The Slayer of Souls - epub
---
If you enjoy the things you find on this website, consider buying a copy of an issue or two of the magazine.